Home » Archive by Tags
Articles tagged with: Starving the Beast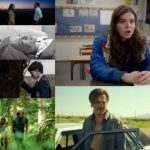 My favorite films of 2016 depicted a lot of suffering. The characters in them faced that suffering with courage, determination, compassion, and introspection.
Documentaries outshone narratives and smaller films eclipsed headliners.
In ninety-five minutes, director Steve Mims traces the origins of educational reform, drawing a line from Clayton Christensen's meta-narrative about "disruptive innovation" to battles over the administration of public universities in Texas, Louisiana, Wisconsin, Virginia, and North Carolina.