Full Frame 2018 — Six Documentaries to Look for in 2018
Full Frame is a documentary lover's paradise, an oasis of smart, thoughtful, often probing films that nestled in early April between the January post-awards dumping ground and the May launch of summer action movies.  
Nobody can see all the films in four days, much less process them, but here are some early thoughts about the documentaries that will be getting attention throughout 2018: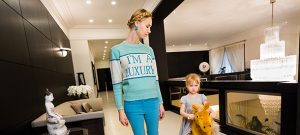 Generation Wealth — I'm not sure any film could match Greenfield's stunning and insight The Queen of Versailles. What we get here is less of a focused narrative and more of a career retrospective. While that might be less exciting to people (like me) who find it easier to invest in narratives than essays, it does allow audiences to contemplate the power of the image and realize that Greenfield's eye for detail is as important an element of her films' successes as their editing or script.
The Judge – The opening day of the festival was framed by narratives of female judges. Kholoud al-Faqih is a name few people know as well as Ruth Bader Ginsburg (whose story is told in RBG), but perhaps we should. For Americans who know little about Sharia law beyond its use as a scare tactic for American politicians, the story of the first female judge in Sharia courts is a reminder that behind every stereotype of a system, nation, or religion lie complex truths and complex people.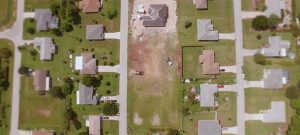 Owned: A Tale of Two Americas — This is not exactly news, but I'm always amazed when I see footage from the middle of the 20th Century how little I actually know about the history of racism in America. The film explains the history of homeownership in America, with an emphasis on how government practices such as redlining and the G.I. bill have been far from color blind. We know intellectually that the effects of racism linger even after racists die or policies change. When those policies touch something like home ownership, perhaps the primary means that middle-class Americans amass and transfer wealth from one generation to the next, how long those effects linger may come as a bracing but necessary shock.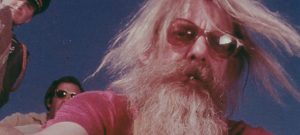 Hal — I've never been a particularly devoted to the films of Hal Ashby, though after seeing Amy Scott's loving tribute to the man, I found myself wondering why the hell not. As with most director profiles, Hal weaves clips from the director's films — The Landlord, Bound For Glory, Shampoo, Harold & Maude — with testimonials from his co-workers and stars. I especially appreciated the early clips explaining Ashby's work as a film editor (for Norman Jewison). Any documentary that sheds light on the process of how films are made is welcome.
Inventing Tomorrow — While I didn't think this film was quite as tight as Science Fair (which played at SXSW) it was nevertheless inspiring and encouraging. I tend towards pessimism and given world events the last few years, it's been hard not to feed the spirit of hopelessness until it becomes despair. So seeing young people tackle daunting global and environmental challenges while also navigating the personal challenges of being…well, young people….is a balm to the weary soul. Whether the participants in the globe's largest and most prestigious science fair are measuring levels of arsenic in Hawaiin soil or building filters for tin mining in Malaysia, their most amazing achievement is maintaining a sense of hope about the world they are inheriting. That hope is much needed and infectious.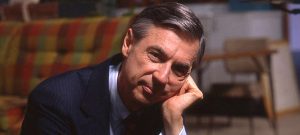 Won't You Be My Neighbor? — I hope to have more to say about this film after the dust has settled. For now, I will just mention the profundity of Margy Whitmer's seemingly humorous observation that the secret to Rogers's success was taking all the elements that are traditionally thought to make good television and doing the exact opposite. The implications of that statement are far-reaching, especially given that television's reach has only grown in the fifty years since the young Rogers put his ordination on hold in order to build a different kind of ministry. We may not always become what we consume, but I suspect that our choices about what we watch (or let our kids watch) have deeper reverberations than we know.
Remember, if you are in or around Durham, there may still be a chance to catch encore presentations on Sunday, April 8.