I find it hard to be a Christian at SXSW.
That difficulty is not – as a few of my friends or readers might suspect – because of some vague institutional or programming bias that makes me feel unwelcome. Quite the opposite. What I find invigorating about the tech-music-comedy-film-education conference is its openness and diversity. There is a spirit of intellectual curiosity that is present in many of the films and companies that take center stage at SXSW. It is a spirit I find sorely needed in today's fractured, tribal culture. It is a spirit, sadly, that is too often lacking in the Christians I speak to who don't understand what draws me to the creators and innovators in Austin.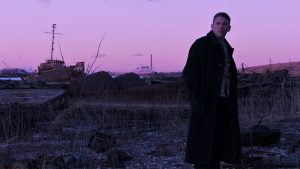 American Christianity is in danger of becoming (or has already become) a brand and a tribal badge. Being a Christian at SXSW is hard because one has to constantly remind oneself that it is dangerous to seek out new ideas, listen to challenging and provocative thinkers, and wasteful to enjoy well-crafted entertainment that might not have a specifically didactic function. The job of the Christian journalist who is out in the world is to scout the territory and leave a trail of breadcrumbs for those who might follow. This way to Christian-friendly programming tracks! Here are the films, comedy acts, and speakers that will confirm your beliefs and articulate familiar, comfortable ideas! You won't get that at SXSW, even in the events that are visibly Christian. The most spiritually significant film at this year's festival, Paul Schrader's First Reformed, is less a celebration of Christianity than a candid, at times tortured, portrait of one of its adherents trying desperately to keep on believing.
What you will get are artists and professionals who can help you think deeply about the world we inhabit and have ideas about how it might be better. Even when they aren't speaking from an exclusively Christian perspective, they often reveal or articulate truths about our world that Christians can benefit from understanding.
Take, for example, Esther Perel, the counselor and sex therapist whose newest book, The State of Affairs, is subtitled Rethinking Infidelity. "What's to rethink?" the skeptical Christian might ask. As it turns out, her keynote address wasn't challenging the moral prohibitions against adultery (though as a counselor she has a practiced, non-judgmental tone that makes her an appealing speaker) but rather urging people to consider the way changes in how marriage and courtship are practiced have introduced new pressures to dating. To summarize and condense one important change: people have more choices. And as religious devotion wanes, culturally, the strain put on relationships to fill the spiritual emptiness people have is immense. "For most of history," Perel told the SXSW audience, the 'soulmate' meant God." Today, we look to our human partners to meet not only our economic and emotional needs but our spiritual needs as well; we expect relationships to give us a sense of transcendence. Is it any wonder that so few relationships fail to meet such lofty expectations?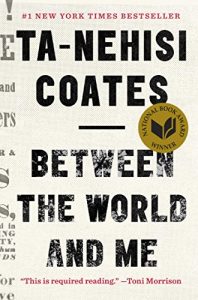 Or take Ta-Nahesi Coates, a writer for The Atlantic and author of the eloquent and disturbing Between the World and Me. He confirmed to the packed house during his keynote address that in addition to authoring Black Panther comic books, he will be soon also be penning Captain America. For Coates, an African-American who grew up on the streets of Baltimore, the America represented by Steve Rogers' alter-ego is as much a fantasy place as Wakanda, the hidden African nation built on a pile of alien ore. Should Christians know or care that a Black writer will be the creative force behind one of its culture's most revered icons? I think so. And Christian artists should certainly be interested in any advice from the creative force behind one of the most commercially and critically successful films of the year. When asked about Black Panther, Coates said, "if the craft is not well done, none of [the content] matters." That's a message that those trying to integrate Christian messages into popular entertainment and culture need to hear, and it's not one they are likely to hear at specifically Christian events highlighting specifically Christian art.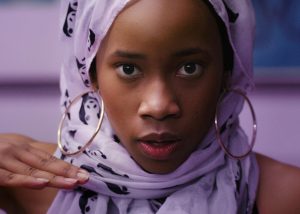 Nijla Mumin is the writer and director of Jinn, a film about a teenager named Summer who has Islam thrust upon her by a suddenly devout mother who wants her daughter to stop dancing, start wearing a headscarf, and follow in her footsteps. Getting Christians to watch movies about Muslims is a hard sell. I'm not sure why. Summer's conflict with her mom should resonate deeply with a generation of Christian parents and teens who daily have to figure out whether religious faith can be instilled or must always, only be found on one's own.
The Innovation Showcase at SXSW featured companies doing work about which it feels foolish to ask, "How is this relevant for Christians?" Haptocube is designing cubes lined with ultrasound transducers to simulate the texture and grip of a hand. The primary application is to allow children in surgery to feel the touch and texture of a loved one's hand in the waiting room, but its applications extend to anyone separated from a loved one who wants to feel his or her touch. Woebot and Pefin use artificial intelligence to disseminate counseling and financial advice to those who might not seek it out from humans due to shame or cost. To the extent that Christians share in the world's problems, they should be deeply interested in companies working to address those problems.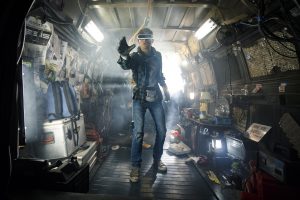 The biggest story coming out of the festival, the one piece of news that casual readers are likely to hear, is that Steven Spielberg dropped by the Paramount Theater to introduce the world premiere of Ready Player One. Based on Ernest Cline's novel of the same name, Ready Player One is set in a dystopian future where people spend more time exploring and creating the virtual reality world called The Oasis than they do in the "real" world. When the creator of The Oasis dies, he leaves clues embedded within the game that will lead players to find three keys. The first player to do so will inherit his stocks and gain control of the Oasis. The film is a massively entertaining spectacle movie, the sort of animated, pop-culture eye candy where one can climb the Matterhorn with Batman one day and race Marty McFly's car past King Kong the next. Will Christians like it? I don't know, do Christians like fun?
Turns out that perhaps the hardest thing about being a Christian at SXSW isn't that there is nothing here for us, it's having to pretend that we would rather be someplace else.